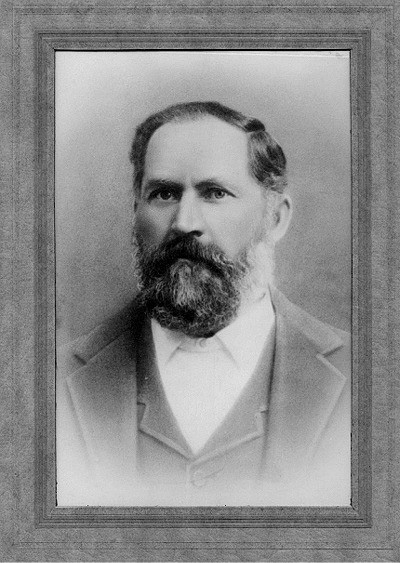 Frederick Finnup was born in Germany in 1840 and came to the United States with his parents when he was 5 years old.  They settled in Ohio.  From a very poor family, Frederick, at a very young age, became an apprentice to a cabinet maker for meager wages.  During the Civil War, he served the Union Army as a German soldier because he was not yet a US Citizen.  After the war, Frederick moved to Indiana where he became a partner in a furniture factory.
Frederick was fascinated with and had a great desire to see the land he believed in - the "West".  The following quote was taken from his biography:
"About 10 miles from Kansas city we got on the high prairie and now I saw still a grander sight than I had seen in Sedalia. The beautiful prairie, just like an ocean stretching before me, with here and there a house, and the large fields filled with cattle. It was more beautiful than I had imagined."
He made a trip as far as Emporia, Kansas.  He was impressed with Kansas and the vast prairie. In 1879 he sold his share in the furniture factory and moved his family, a wife and 3 children, by boat and by train from Indiana to Kansas.  He had trunks of hardware, clothing and goods to sell when he established a business.  He traveled from Leavenworth to Newton to Great Bend and on to Larned.  During this time he ran into CJ "Buffalo" Jones, who told him about a new town he was organizing and promoting in SW Kansas.  Frederick Finnup said Buffalo Jones gave him such a fine picture of the country around Garden City that he just had to see it.