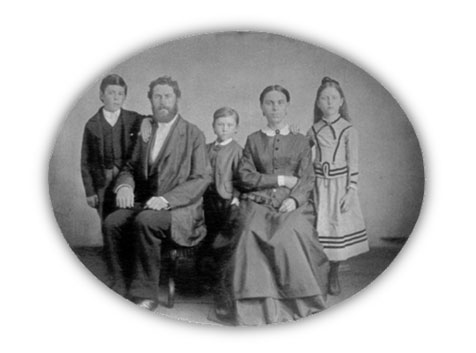 Frederick Finnup settled in Garden City in 1879 and started a family business.  After the town platted Frederick invested in the business community with 6 buildings in town, and he was issued Deeds No. 1 and No. 2 for two Main Street lots.  He then put up a 2 story building to sell everything - hardware, clothing, furniture and eventually lumber.  His wife, Wilhelmina, and three children, George, Ed and Sallie, arrived later that year.  The family lived above the store, and the Finnup association with Garden City began.
Fred and his wife both died in 1914.  In Leola Blanchard's book, "The Conquest of Southwest Kansas," she writes of the heritage left to us by the first Frederick Finnup.  "He realized that success would not have been possible without the confidence and good will of so many loyal customers and friends of the early pioneer days, who suffered hardships to make this treeless plain habitable, and who laid stepping stones for many who are enjoying prosperity today."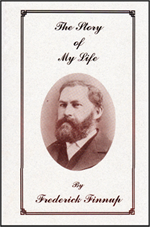 After all these years, Garden City is still benefitting from the insight and work ethic of Frederick Finnup who chose to settle here.
Frederick Finnup wrote a biography of his life in order to give to his children a remembrance of him, as he had so wished he could have had this from his own parents. He had felt very grieved to not have a word or even a photograph of his beloved parents, and so he took upon the task to write his story and as much as he knew of his parents' story. Although he never aspired to be published, his legacy warranted such an honor. The book has been published and is available to be checked out from the Finney County Public Library or can be purchased at the Finney County Historical Museum gift shop.