There are three major beneficiaries of the Finnup Foundation Trust:
Garden City Community Congregational Church for the scholarship program of the church and the building fund program.
Washburn University (Topeka, KS) for scholarships for students who have graduated from high schools within Finney County and the surrounding area.
City of Garden City Park Department for the beautification of Finnup Park.
These three entities are each represented by a trustee.  Caverly Hart, a cousin to Frederick and Isabel, represents the Community Congregational Church; Jim Vogel from Topeka represents Washburn University; Lance Woodbury represents the City of Garden City. Katherine Hart serves as an Advisory Trustee. Mr. Finnup was the donor trustee until his death in 1988.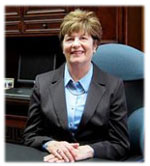 Caverly Hart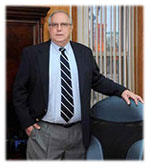 Jim Vogel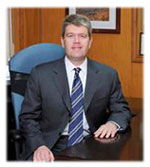 Lance Woodbury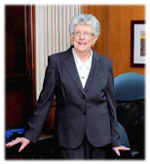 Katherine Hart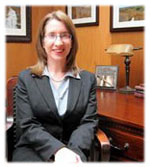 Amy Heinemann
Caverly Hart, and Amy Heinemann work together at the office, sharing the responsibilities of overseeing the farm entities (approximately 12,000 acres), oil and gas production interests, investments, philanthropic disbursements and generally looking after the assets of the Finnup Foundation. 
The Finnup family's interest in families and youth is expressed through the gifts to many organizations in the community.  When considering the requests that are submitted, the trustees keep in mind the history of the family and the purposes for which the foundation was established. Gifts may be made only to non-profit organizations so designated by a 501(c)3 tax-exempt ruling from the Internal Revenue Service. Funds are distributed once a year, in the spring.
We would like to think the Finnup Foundation Trust is the result of the dedication and hard work of the first Frederick Finnup and the values he instilled in his son, grandson, and granddaughter. Our hope is to continue that dedication and trust by fulfilling the wishes of the donors as set up in our Trust Instrument.
A little over 25 million has been distributed to date.